1. DARK RED HAIR + SUBTLE BRIGHT RED HIGHLIGHTS
One of the best things you can do with a red hair look is to create a balayage style which is essentially hand-painted highlights. You've got the beautiful dark red base here, almost purple in nature, but to bring it to live, there are delicate brighter red highlights, giving added depth to the look.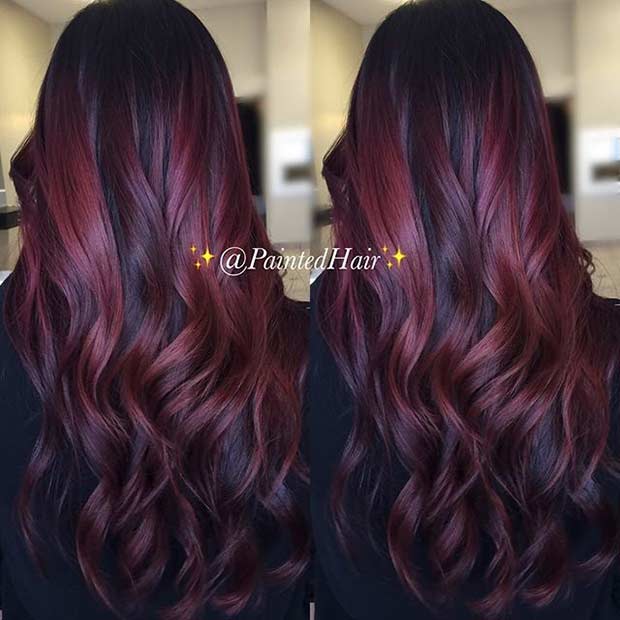 We all love vampires these days what with True Blood, The Vampire Diaries and Twilight gracing our screens. If you fancy going for something a bit more dark and gothic for your newest hair design, why not look at a great vampire red color? It's bold, daring and definitely one to be lusted after.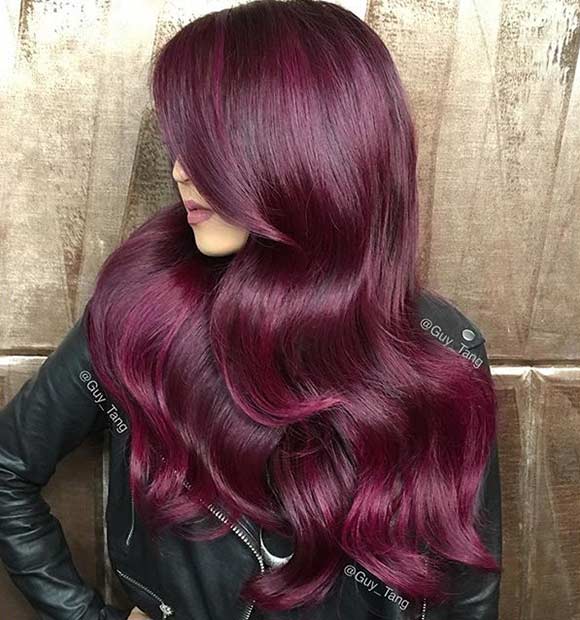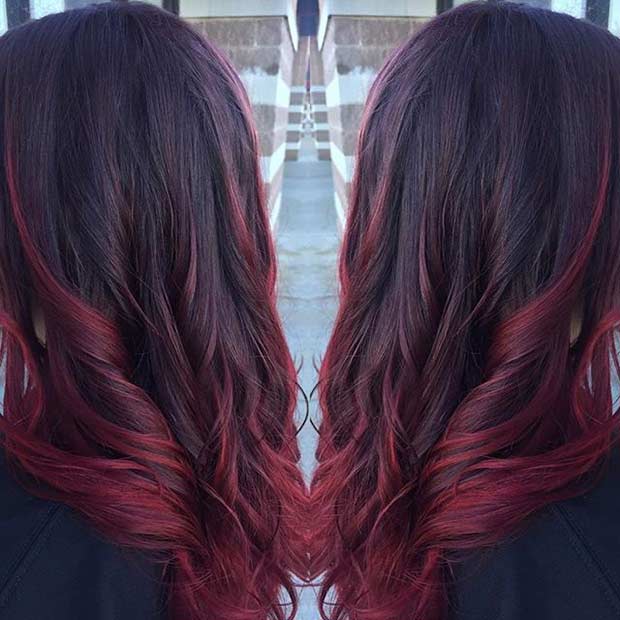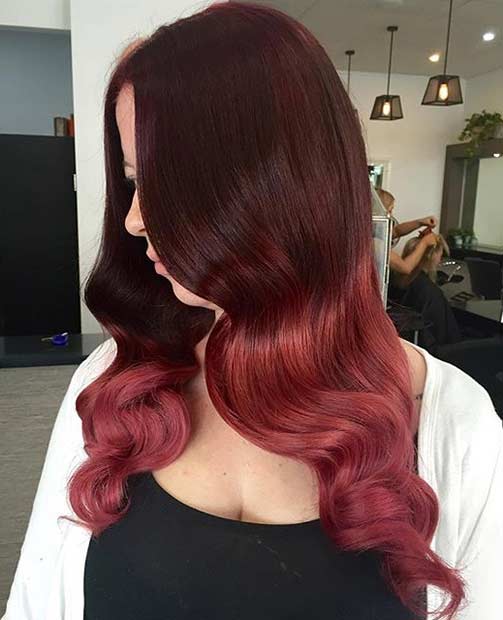 Source, http://stayglam.com/